Flavours
Fine Turkish Cuisine
Your host Gursel, has over 25 years experience in the restaurant, hotel and cruise ship business and is pleased to welcome you at Flavours Restaurant, Lymm.
Come and experience warm Turkish hospitality in relaxed surroundings. Enjoy deliciously healthy food, cooked fresh on a charcoal grill in our open kitchens.
Turkey is a beautiful country with breathtaking coastlines and stunning scenery, where East meets West across the Bosphorous Sea. It is steeped in a rich history and is home to many fascinating places and people.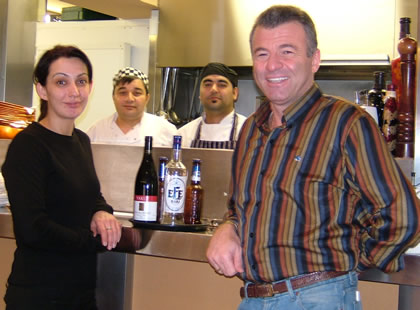 Telephone:
01925 753079
Website:
www.flavoursuk.co.uk
Flavours, 16b The Cross, Lymm, Cheshire, WA13 0HU
Opening hours:
Lunchtimes: Wednesday - Sunday 11.30am - 2.30pm
Dinner menu: Monday - Sunday 5.00pm - 10.30pm
View Flavours menu at: www.flavoursuk.co.uk