Read all about it!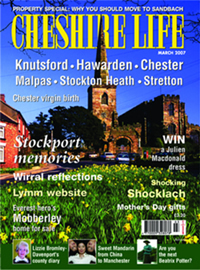 Lymm Net is featured in the March edition of Cheshire Life magazine.
The county's favourite magazine covers the story of this very website and what it means to the community. You can check out this story and many more at their new-look website at www.cheshirelife.co.uk.
Pickup the March 2007 edition of the magazine today, it's much better than other local publications.